This is just one small corner of our shop. It's gonna' take us a while to get everything organized & up here on the web. So, we hope you can bear with us, we're workin' on it. Y'all come back now, hear?
                                         Thanks-








Larry, Leah, Tyler & Bree

Check out our store fronts- Pre-1840's , 1860's , & our brand new Rogues Gallery  featuring complete sets for a specific look .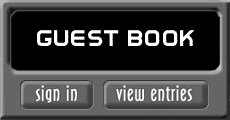 This page was last updated on: October 2, 2009
Call us  1- (619)- 445- 3615

Welcome to Frontier Silks online store!